The Canadian Association of Psoriasis Patients is pleased to announce the winners of the 2022 studentships in psoriatic disease. Congratulations to all of you!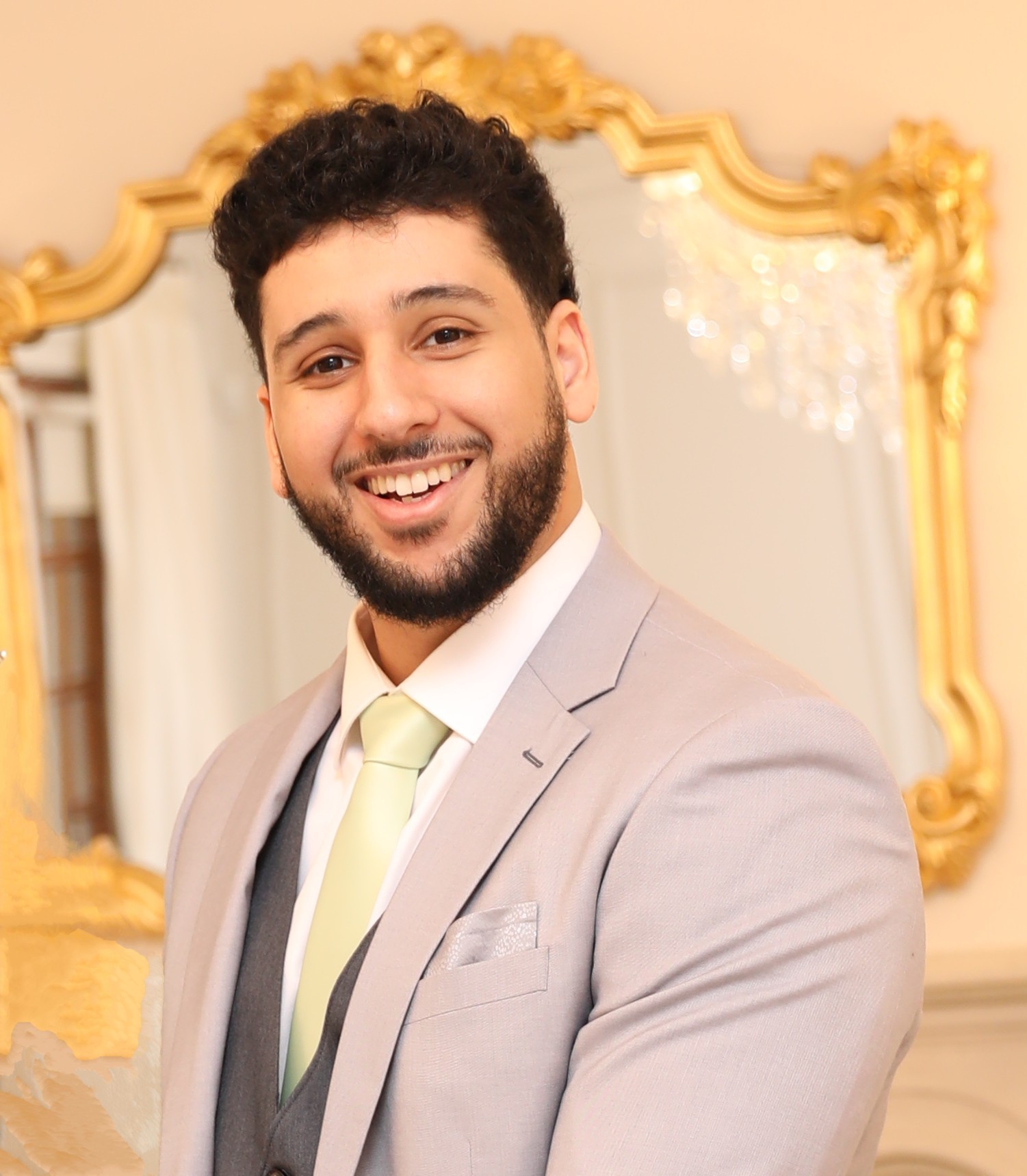 Abrahim Abduelmula, University of Western Ontario
Project Title:
Efficacy, Safety, and Treatment Alterations of a Fixed Combination Halobetasol Propionate and Tazarotene Lotion (Duobrii) For Moderate-To-Severe Plaque Psoriasis in Real-World Clinical Practice: A Canadian Retrospective Study
Primary Supervisor
Dr. Melinda Gooderham
SKiN Health
Research Institution
SKiN Health
Summary
Psoriasis is an inflammatory skin disease both common and chronic, affecting approximately 2% of Canadians. Patients with psoriasis suffer from many health sequelae such as psoriatic arthritis, cardiometabolic diseases, and gastrointestinal diseases. Furthermore, psoriasis profoundly affects a patient's quality of life, mental health, physical and psychological well-being. There are many factors relating to genetics, environment, and immunology contributing to the incidence and severity of psoriasis in each patient. Unfortunately, a definitive cure for psoriasis does not exist yet. There are therapies available that can alleviate the severity of symptoms, but due to the unique psoriasis experience of each patient, treatment options, vary in efficacy between patients.
Recently, a new medication called Duobrii (Halobetasol Propionate and Tazarotene Lotion) was approved to treat moderate to severe plaque psoriasis in adults. Duobrii is a once-daily fixed combination lotion containing a potent corticosteroid halobetasol propionate 0.01% in combination with a retinoid tazarotene 0.045%. This new combination gives rise to a comfortable formulation for patients and provides a synergistic effect, resulting in rapid benefits that are longer lasting than other topical corticosteroid treatments such as fluocinonide. Recent clinical trials have led to the approval of Duobrii by Health Canada in 2020, with Duobrii demonstrating that it is both safe and provides a significant improvement in skin lesions. Due to the novelty of the drug, there is currently a gap in the scientific literature in Duobrii effectiveness and safety in real-world clinical practice. This will be a retrospective study of patients on Duobrii therapy in an outpatient, community, dermatology clinic.
This study's ultimate goal is to guide physicians on appropriately prescribing Duobrii, along with metrics for patient improvement across treatment use. The study results have the possibility of accelerating Duobrii use as a highly effective drug for the treatment and management of plaque psoriasis.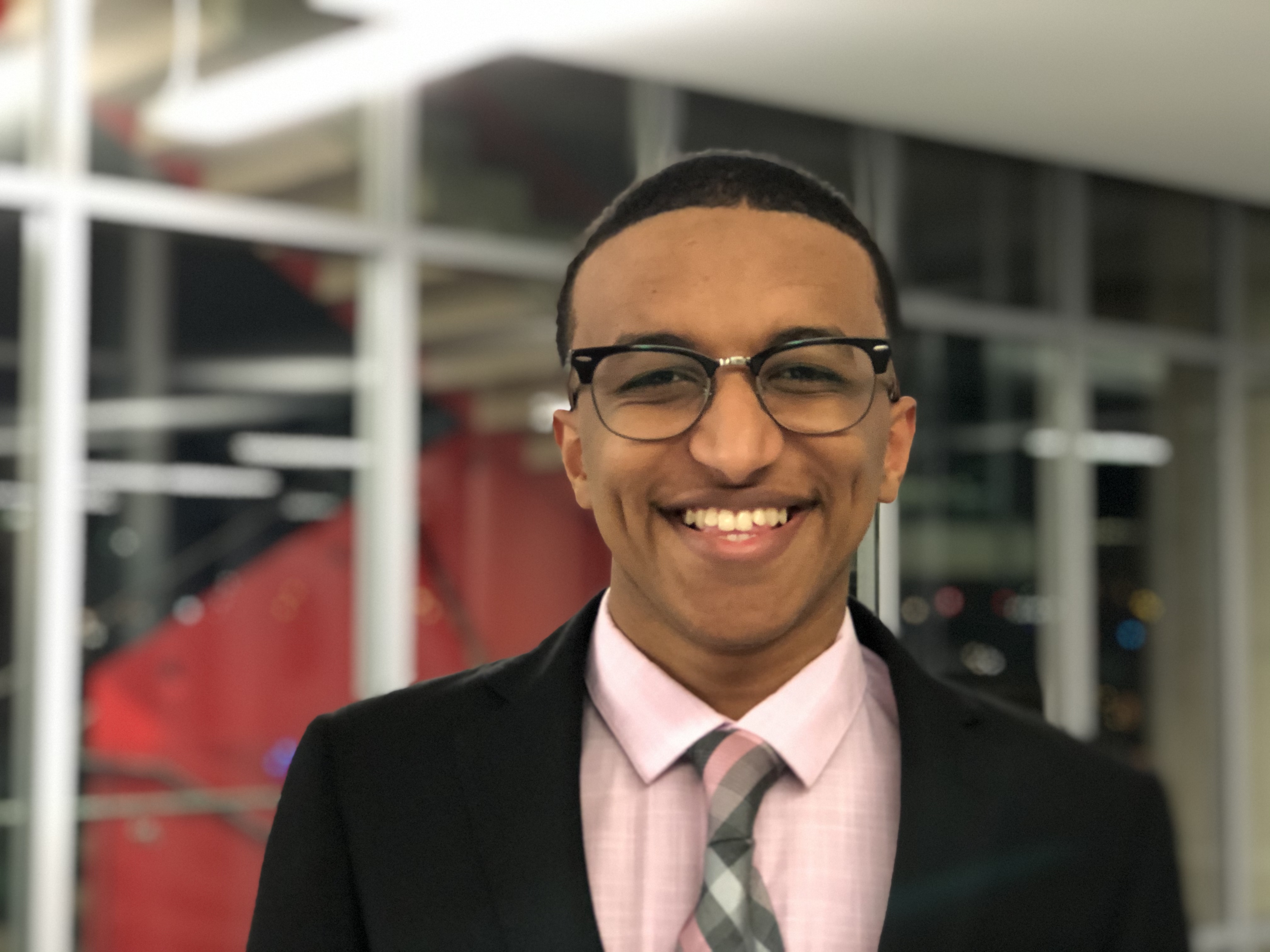 Ahmed Bagit, University of Toronto
Title:
Is Tildrakizumab Safe and Effective In Treating Moderate-To-Severe Psoriasis In a Real-World Clinical Setting?
Primary Supervisor
Dr. Jensen Yeung
Research institution
Sunnybrook Health Science Centre and Women's College Hospital
Summary
Psoriasis is an inflammatory autoimmune skin disease that affects 125 million people worldwide, 1 million of which are Canadians. The mechanism behind the disease's progression is owed to the skin cells growing at an abnormally fast rate, which results in observable red and whiteish silver plaques that are also itchy and painful. Psoriasis plaques can be found on the scalp, lower back, elbows, and knees. Psoriasis patients typically also suffer from other diseases that complicate their condition, many of which are also inflammatory diseases. Such diseases include psoriatic arthritis, as well as gastrointestinal and cardioembolic diseases. Due to the stigma associated with the physical presentation of the disease, psoriasis patients also suffer psychological distress which can severely impact their quality of life.
As of yet, there is no cure for psoriasis, largely due to the complex nature of the disease's causative mechanisms. Therefore, psoriasis patients are often treated with several medications to manage their condition. However, there has been a recent interest in the efficacy of IL-23 inhibitors as potential alternatives that can serve as a single-drug treatment for psoriasis. Most recently, Ilumya (tildrakizumab) has been approved for use by Health Canada to treat moderate-to-severe psoriasis. The goal of this study is to investigate the efficacy and safety profile of tildrakizumab in treating patients with psoriasis in a real-world clinical setting. The study will also examine the impact of dose optimization in patients who have been unresponsive to standard doses. This study's results will provide clinicians with an improved insight on the safety and efficacy of Tildrakizumab, along with the optimal doses to use in order to enhance the overall wellbeing of psoriatic patients.
Hani Choksi, McMaster University
Project Title
Identifying small molecules that measure disease activity in patients with psoriasis
Primary Supervisor
Dr. Vinod Chandran
University of Toronto
University Health Network
Research Institution
Krembil Research Institute, Toronto Western Hospital
Summary
Psoriasis is a common chronic inflammatory skin disease that affects more than a million Canadians. Many patients with psoriasis also have involvement of the joints and develop a specific form of arthritis called psoriatic arthritis. Patients with psoriasis and psoriatic arthritis have flaky, red, itchy skin, joint destruction, limitation of function and poor quality of life.
It is important to accurately determine how active psoriasis is so that appropriate treatment is initiated and quality of life improved. However, current methods of assessing disease activity are imprecise. We do not have a good understanding of pathways of metabolism underlying active disease. Our purpose is to confirm whether small molecules (metabolites) and pathways that we have previously identified reliably measure disease activity.
To achieve our objectives, we will test blood samples collected from patients with psoriatic disease who have undergone careful assessment of disease activity. We will then subject the samples to novel laboratory methods to identify metabolites associated with active skin disease.
The study will identify small molecules and pathways driving inflammation in the skin in patients with psoriasis. In future we will confirm that biomarker-based assessment is better than currently used clinical methods. Once confirmed we will have better means of measuring disease activity and will help make treatment decision making easier and better informed, thus leading to better outcomes for patients with psoriatic disease.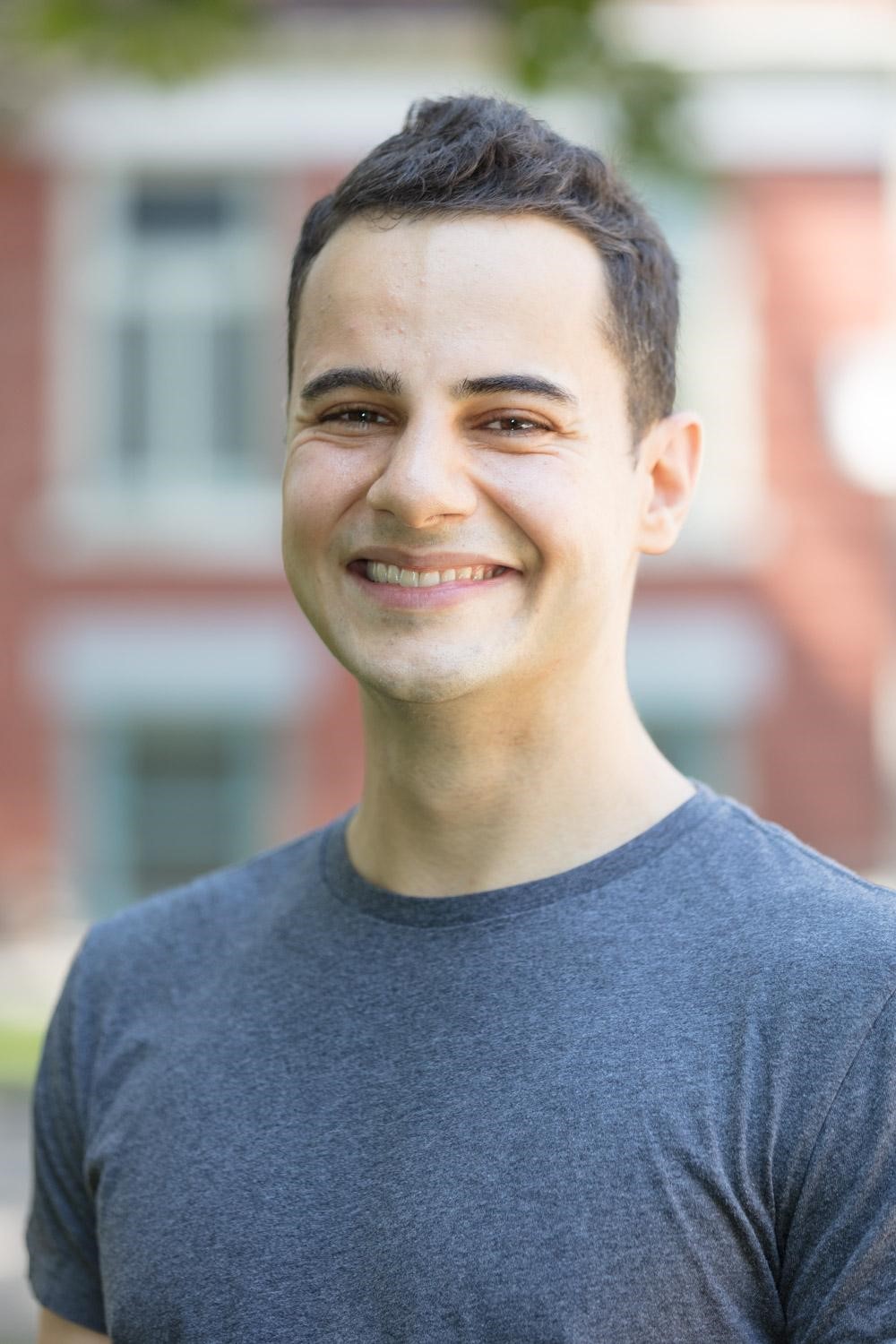 Richie Jeremian, McGill University
Project Title
Epigenetic Aging Studies of Psoriatic Disease
Primary Supervisor
Dr. Carolyn Jack
McGill University
McGill University Health Centre
Research Institute of the McGill University Health Centre (RI-MUHC)
Research Institution
Research Institute of the McGill University Health Centre (RI-MUHC)
Summary
Psoriasis is a common inflammatory skin disorder that persists throughout a lifetime and causes significant physical and psychosocial distress, increased usage of healthcare resources, and reduced societal productivity. Psoriasis is the manifestation of a poorly-understood interactions between genetic and environmental factors, and can vary greatly in its presentation from one patient to another; moreover, psoriasis has a distinct temporal component and presents at characteristic ages across the lifespan. These factors add substantial barriers to predicting disease course and developing targeted treatments. Such complexities necessitate the discovery of biomarkers that are dynamic and can reflect the various nuances of this disease (ie. fluctuating disease course, recurrence/remission of flare-ups, presence of comorbid conditions, unknown environmental triggers, response to medication). One potential biomarker that has been of significant interest in complex disease studies is the epigenetic clock, which measures chemical modifications to DNA to accurately predict the age of a tissue. A discrepancy between epigenetic (molecular) and chronological (actual) age is thought to be a mark of "age acceleration", and has been observed in human tissues from cancer, cardiovascular disease, schizophrenia and several other disorders. By using publicly-available datasets of psoriasis and psoriatic arthritis, I will perform the first epigenetic age analysis of inflammatory skin disease, and compare metrics of age acceleration in disease groups to matched healthy controls. Where available, I will also look for associations between epigenetic age and other patient data (objective disease measures, demographics and immunological profile). The implications of our findings have the potential to identify a new disease-associated marker that could serve as a proxy for disease, provide clues to better understanding disease pathophysiology and potentially enable prediction of disease course in the clinical setting.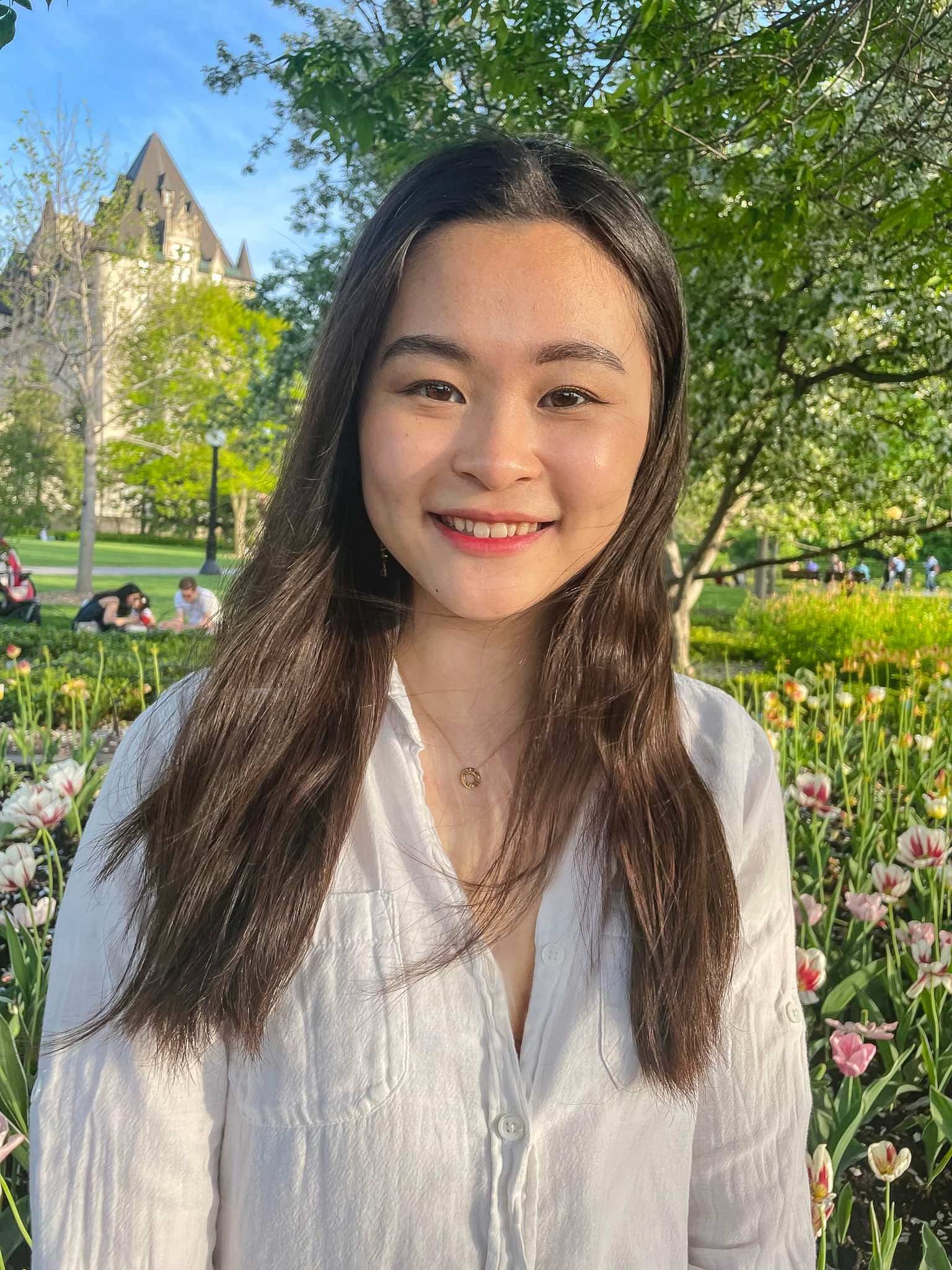 Wenhui (Wendy) Yu, University of Ottawa
Project Title
The Economic Burden of Psoriatic Arthritis
Primary Supervisor
Dr. Dafna Gladman,
Professor of Medicine, University of Toronto
Senior Scientist, Schroeder Arthritis Institute, Krembil Research Institute Toronto Western Hospital, University Health Network
Research Institution
Toronto Psoriatic Disease Research Program
Toronto Western Hospital
Summary
Psoriatic arthritis (PsA) is a chronic, inflammatory arthritis occurring in a third of patients with psoriasis. PsA patients often suffer from multi-organ manifestations in the joints, enthesis, skin, and nails, and comorbidities such as cardiovascular disease. This can have profoundly detrimental effects on patients' quality of life (QoL), work productivity, and psychological well- being. There is no definitive cure for PsA, but treatments exist to alleviate symptoms. In Canada, psoriatic arthritis is treated with conventional disease modifying antirheumatic drugs (cDMARDs) such as methotrexate as first-line therapy. Newer, more advanced biologic therapies that target specific components of the immune system are also available but are costly. Due to the heterogeneous presentation of PsA, cDMARDs are less effective than biologics for a subset of patients; however, patients must "fail" methotrexate therapy before qualifying for coverage of biologic treatments. This delay in biologic access can result in frustrating rounds of initial treatment and devastating effects on the patient's QoL, productivity, and psychological well-being – all of which incur economic expenses that may be comparable to the initial costliness of biologic therapy.
In this study, we will examine the direct and indirect costs of PsA using two patient-completed questionnaires – the EQ-5D, a QoL instrument that can be used to measure the economic value of health gain; and the Valuation of Lost Productivity (VOLP) questionnaire, which is used to evaluate the costs of lost productivity. Using these results, we will compare the economic costs incurred in patients using cDMARDs against those using biologic therapies. Ultimately, these findings can potentially inform changes that enhance the quality of care received by PsA patients, enhance their QoL, and decrease disease burden on the healthcare system.
2022 Sponsors
CAPP is so grateful for the support of our 2022 sponsors, without whom these Studentships would not be possible.